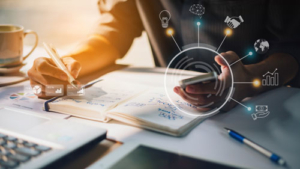 What is Non-Conformance Reporting (NCR)
Organizations use Non-Conformance Reporting, also known as NCR or non-compliant reports to document inconsistencies. Non-conformities occur when products, processes, or services don't comply with industry standards and internal company procedures.
You can identify nonconformances during normal operations, a quality assurance inspection process, from customer complaints, or during an internal audit.
Companies often use corrective action request & tracking software to document the process.
What Is Non-Conformance In Terms of an ISO Quality Management System?
The ISO 9001 standard specifically defines non-conformance as occurring when the company does not meet the standard's requirements. When external regulatory ISO auditors identify a non-conformance in terms of the ISO system, they will issue a finding.
Depending on the finding's severity, the auditors will specify a period during which the organization has to resolve nonconformance. The company then has to submit proof that they have done this.
The regulatory authority may even revoke the organization's ISO certification or accreditation. They may do this when they find that the nonconformance is severe and compromises the company's quality system's integrity.
ISO 9001 quality control processes are however not the only place where nonconformities can occur. Nonconformities can occur in any operational and administrative processes and procedures within a business.
Organizations design and implement processes and procedures to achieve desired results in a predictable and consistent manner.
These processes and procedures regulate all operational and functional aspects of the business. This includes things like HR, finances, marketing, inventory management, and technical operations.
Any person taking and action or issue that occurs that is contrary to the standard processes and procedures will lead to the desired result not being achieved, and can be classified as a non-conformance.
Companies use Non-Conformance Reporting to document the nonconformity and they often use non conformance report software or nonconformance management software for this purpose.
What is Non-Conformance Reporting according to ISO-9001?
NCR is simply an abbreviation for a Non-Conformance Report or Non-Conformance Reporting. People also sometimes refer to it as a Non-Conformity Report or sometimes NCR software ISO. You need to create an NCR as part of the non-conformance procedure and do it as soon as non-conformance occurs.
Organizations should always record non-conformance details in a Non-Conformance Report. You can use nonconformance reporting software or a non conformance reporting system to simplify this process. A non-conformity report provides proof to ISO 9001 quality management system auditors that the organization identifies and corrects non-conformance issues. The organization will also be able to identify potential trends of either repeated non-conformance in specific functional areas or the reduction of non-conformance events once it has taken corrective actions.
What Should a Non-Conformity Report Contain?
The ISO standard does not specify the elements that an NCR report should contain. The organizational can therefore customize the non-conformance report as per their own requirements.
Non-conformance reports however commonly contain the following information, especially if you use NCR software ISO:
Classification – Is this a minor non-conformance or a major non-conformance?
Description of the non-conformance.
Corrective action taken.
Root cause analysis of the problem.
Preventive actions taken.
Further information could include:
The location, equipment, or department where the non-conformance occurred.
Steps taken to segregate nonconforming product.
Individuals responsible for the various aspects of the non-conformance.
Dates by which the responsible parties should complete various actions.
You can keep track of and manage non-conformance reports by numbering each NCR uniquely and entering details in a register. A software solution such as CAPA NCR software, non-conformance management software, or non conformance report software will simplify this process greatly.
Non-conformance Classification
One of the items typically included in an NCR is the non-conformance classification. Organizations typically use two non-conformance classifications in a non-conformance report – major and minor.
Major non-conformance
In terms of an ISO 9001 quality control system, major non-conformances are those that lead to the quality management system not being effective anymore.
There is however nothing preventing management from defining other criteria that would constitute major non-conformances. This could include things like financial loss above a pre-defined threshold, reputational damage to the company, or negligence on the part of the key players involved.
Minor non-conformance
Minor non-conformances generally don't have a big impact on the business and you can normally correct them easily via appropriate corrective actions.
When Should You Highlighted a NCR
You should inform upper management of any NCR where you have classified the non-conformance as major. You can do this via a regular quality management review meetings where you have already included non-conformity reporting on the agenda. Depending on the non-conformance's severity, you may however rather decide to escalate the major non-conformance sooner.This would for example be the case if the nonconformity affects the integrity of a medical device. Nonconformance reporting software may have a feature that filters NCRs by severity.
Why Is Non-Conformance Reporting Important?
Apart from non-conformance reports being statutory requirements in terms of ISO 9001 and other Quality Standards and preventing the same mistake from being made again, each non-conformance is associated with specific risks and opportunities.
Risks associated with not reporting non-conformities
When an organization does not report non-conformances it leads to not identifying parts of a process that decrease the efficiency or quality of an operation.
This decreases the efficiency and quality of operations.
When the quality of a process or product decreases due to quality standards not being adhered to, it may lead to reputation loss in the market, customer complaints, decreased customer satisfaction, increased operational costs, and even lost business.
This may result in additional resources being required to run the faulty process.
Every time an organization does not report non-conformance, they lose the opportunity for improvement.
Opportunities associated with not reporting non-conformities
When a company reports non-conformities, it eliminates the possibility of compromising the efficiency or quality of operations being without those issues being corrected and addressed.
Non-conformance reporting acknowledges that improvement is required in an area and permits employees to identify the root cause that can be used to define an action plan in corrective and preventive action software.
This will result in process efficiency and product quality being improved.
It helps maintain the brand's market reputation.
It prevents non-compliance findings in regulatory audits.
It builds sustainable quality products and processes.
All of this helps in increasing long-term profitability by preventing lost business.
Conclusion
In the real world, there aren't processes that will guarantee the delivery of perfect products every time. This is why reporting non-conformances that will lead to process-level changes and preventive measures are so crucial. Putting a non conformance reporting system in place is the first step towards achieving this goal.
Non-conformities that are not addressed will always come back and have a negative impact in the form of potential customer harm, legal penalties, and product recalls.
Good Quality Managers, therefore, don't avoid writing non-conformance reports but instead understand that non-conformance reports can boost a business's sustainability while at the same time improving the product's quality.
Try out our nonconformance management software today and log NCRs in real time. This will help you make the process so much easier and faster.